Find Places To Watch Baseball Online Free

Spring is just around the corner, and that means it's time once again for Major League Baseball. Last year was one of the more exciting seasons. The Detroit Tigers made a great late season run that took them all the way to the World Series, but it was the San Francisco Giants coming home with their second World Series Championship in three years.
This year, you don't want to miss any of the action, so you are looking for some tips on how to watch baseball online for free. Fortunately, there are several good options for you to choose from. Some places are free, and some come with a fee, while offering the best quality. Let's take a look at what's out there.
The Trick To Finding Places That Stream MLB Baseball Games Online Free
Places that stream baseball and other sporting events online for free pop up all the time. There are places such as ATDHE, WiZiWiG and sportsbeech where you can watch all the action for free, but you need to be aware that these places come and go for various reasons. However, it's a snap to find new pages if you know how to look and where to find them. There are some things you should know before you start your search.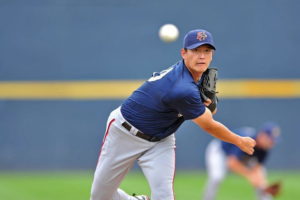 Because of the cost of streaming, these pages will have popups as well as ads that display over your stream. Both are easy to deal with. Some pages will try to make you join or to do a survey to view the stream. Beware of any site that requests personal or financial information. You shouldn't have to offer either to view these sites. Some sites will try to get you to install their own player, but you need to beware of downloading anything you aren't familiar with. Most of the better sites will use Flash Player anyway.
When trying to stream MLB Baseball games this way, it's probably better if you have backup sites handy just in case the one you rely on goes down. You may find that the one you use works well for a while, but then it abruptly closes. To do a search, just open your favorite search engine. "Watch live baseball online" might seem like the best term to use, but you may not get the best results with that term.
You will find that "free live sports streams" or "free sports streams" are two of the better terms to use because they bring up the sports hubs. It's likely that you will want to watch other sporting events as well, and these sites have them. Be sure to go three or four pages deep in your search so you can collect other URL's for backups.
Time To Sit Back And Watch Baseball Online
So, whether you are in the cheap seats watching a free stream or paying for one of the premium services for a high quality stream, you won't be missing the game. If it is in your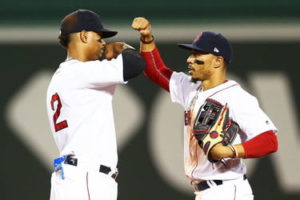 budget, consider one of the premium services that are available. They ofter HD as well as dependable streams that will be there when you need them. It is the most convenient option, and you are supporting the sport you love.
In either case, you can follow your favorite team, even if they play on the other side of the country. One of the benefits of watching baseball this way is that it's not just your home team's games being shown every day, it's every team. With the tips offered above, you will be able to watch the whole season from the beginning to the end. The only thing left to do is find your game of choice and start watching. So, enjoy the game!